New map helps Vets locate ship positions 
from "Military Times" 

A new interactive map could help ill Vietnam veterans who served on U.S. ships determine whether they could be eligible for Agent Orange-related benefits. The law allows veterans who served on a ship that operated within 12 nautical miles of a line of demarcation established by law and have an illness presumed related to herbicide exposure, to apply for health benefits and disability compensation.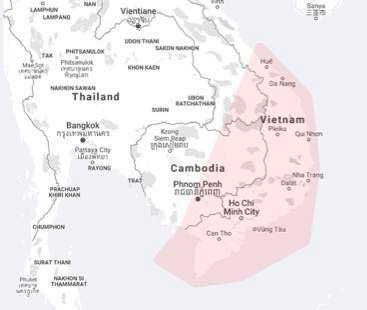 Over 1,700 deck logs have been plotted to date, and new information continues to be added. The map is hosted online by the disability law firm Hill & Ponton one of numerous law firms which vie to assist veterans in drafting and filing disability claims with VA.Veterans service organizations provide similar assistance free of charge. As part of filing disability claims, veterans must show they served on a U.S. vessel when it traversed the congressionally drawn zone.
Veterans who were on ships that aren't yet mapped or who served outside the zone, such as in the Gulf of Tonkin, should contact Military Veterans Advocacy and the Blue Water Navy Association if they have one of 14 diseases listed by the VA as linked to Agent Orange. They may still be able to file a claim