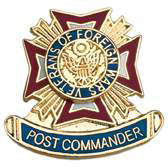 Members of Post 8870 can now join live meetings via video conferencing.
Our July Post meeting was our first trial using Zoom, a video conferencing app. We had two members join the meeting using Zoom. Fred Agpar from St. Louis, Missouri and Jay Hansen from Mukilteo. These members were able to participate fully in the Post meeting. At the end of the meeting Fred said that even though he was in Missouri he felt like he was home.
Members who can't physically be with us on meeting nights, can now still be part of the team by joining with the Zoom app. If you would like to join the meetings this way please contact the Commander or Jim Traner for further information. Information is also in the monthly meeting reminder emails.