Mark your calendar!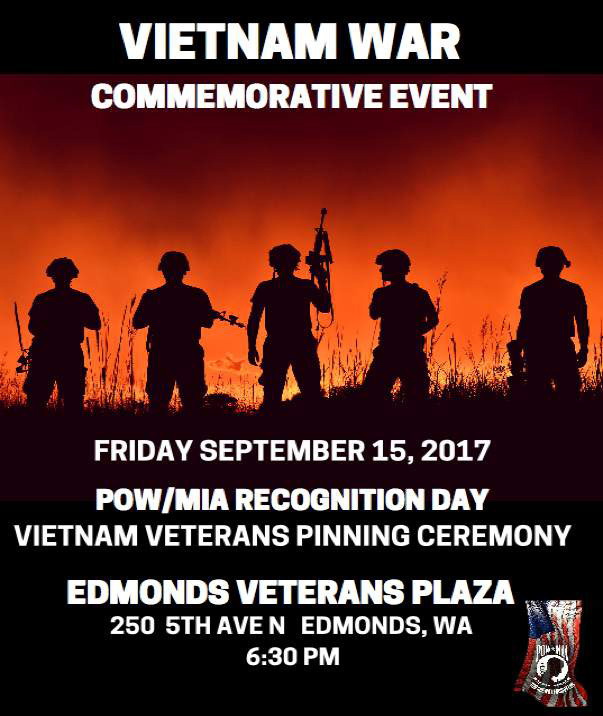 Friday, 15 September is National POW/ MIA day. Edmonds VFW Post 8870 & American Legion Post 66 will present a program commemorating this day and honoring all those who were POWs and those who served but never came home.
The tribute begins at 6:30 pm at the newly dedicated Edmonds Veterans Plaza located adjacent to the Edmonds Public Safety Building.
Guest speakers will be Joe Crecca, a former POW in the "Hanoi Hilton"; Dan Doyle, Navy Corpsman at Khe Sanh, Vietnam; and a special presentation of a portrait by Mike Reagan of the Fallen Heroes Project to the family of an Army MIA, Vietnam War, whose remains were recently recovered.
Following those presentations, the VFW will be presenting 50th Anniversary Pins to all Vietnam veterans attending the program.
Be there and wear your VFW cover!