With three 100 year old members! 
A large contingent of VFW and American Legion members participated in the annual "Edmonds Kind of 4th" Parade, stepping off at noon on a beautiful July 4 in downtown Edmonds. Jim Traner arranged for and towed a flat bed trailer equipped with chairs for those who may walk with difficulty, as others marched along behind the colors.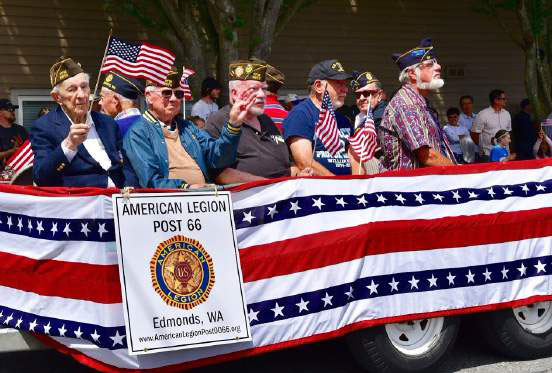 Three of our comrades attending the parade this year celebrate reaching the century mark. 
Ed Shepherd (100 on July 4), Don Raliegh and Buck Weaver all will reach that milestone this year.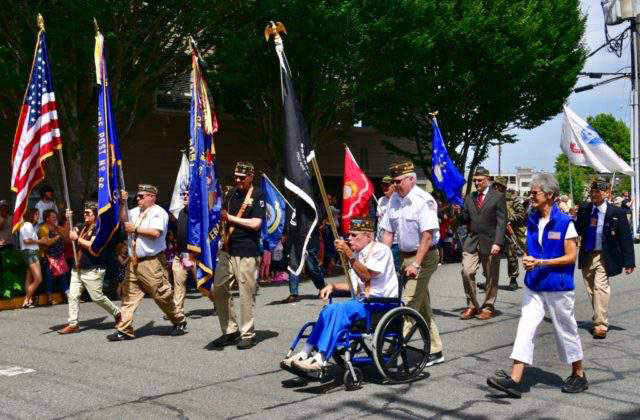 At above, the VFW Post 8870 color guard leads the parade.
Thanks to Dick Simmons for organizing the color guard and to its members for their efforts. Walking a mile and a half with those flags under a warm sun is a bit of work.
American Gold Star Mothers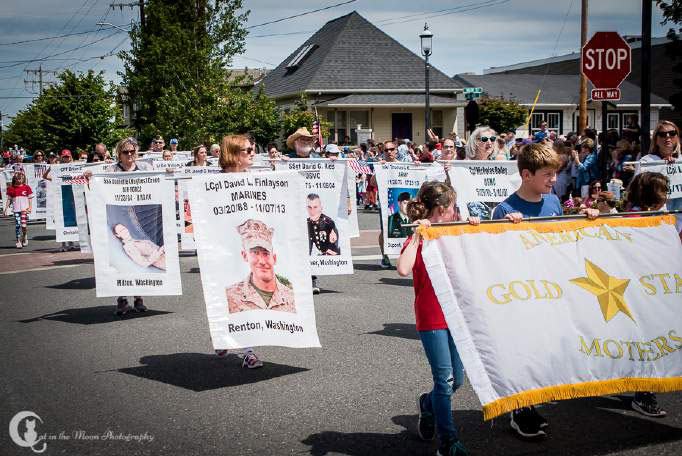 The American Gold Star Mothers brought something new to the parade this year, arranging for banners with the images of theiir fallen loved ones to be carried in the parade.
Chamber organizers passed on this comment:
"I attended with my young family and thought it was the best parade yet (and they are all good!). In particular, I especially enjoyed the group who brought huge pictures of soldiers from our area who had died in service. It was very moving and special and felt patriotic to STAND as they passed and explain to my children why we STAND.
Naturally, we also love the veterans when they go by and stand for them too."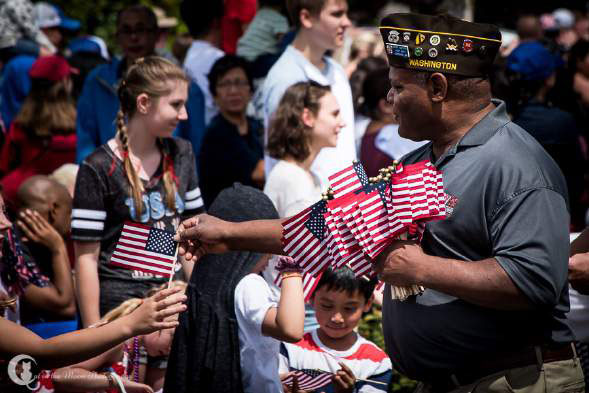 Above, VFW Post 8870 member Kerry Watkings distributes flags for parade goers along the route.
Below, Kerry is joined by Post 8870 Quartermaster Dennis Peterson.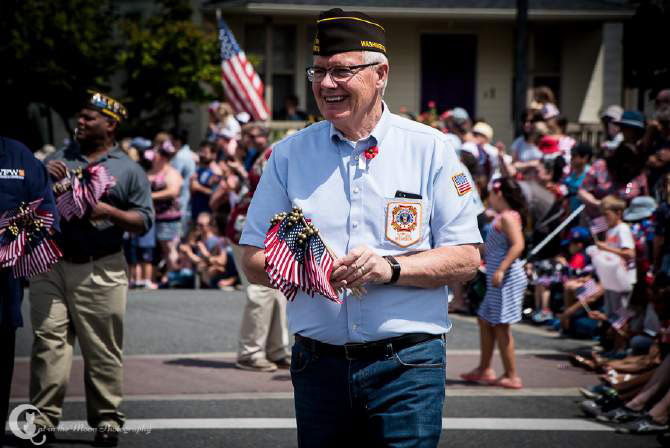 Photos courtesy Edmonds Chamber of Commerce