Annual Memorial Day Observance, Edmonds Cemetary
Monday, May 29, 11:00 AM. Join our color guard and participate in the ceremonies to honor the fallen. We will form up near the east entrance at 10:45, then at 11;00 we will proceed to the Flag pole and hold colors
Edmonds Veterans Plaza Dedication 
Monday, May 29, 2:00-3:00 PM at 5th Ave & Bell St in downtown Edmonds. (Bell St. Will be closed to traffic, 5th Ave will be open for drop off and handicapped parking.)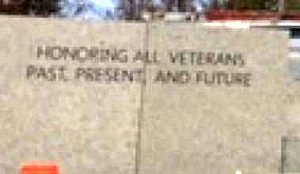 Guest Speakers: 
Edmonds Mayor Dave Earling
Lt. Gen Robert Otto, USAF Retired
State Representative Strom Peterson
Fallen Heroes Project Artist Michael G. Reagan
Following the dedication, we will host an informal reception at the American legion Hall with beverages, snacks & desserts. All are welcome.
All members of VFW Post 8870 are urged to attend. Please wear your cover.