by Dan Doyle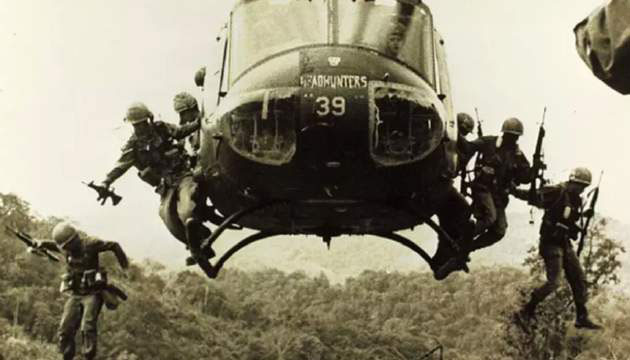 From the time the first Marines set foot in Vietnam in 1965 to the day the last troops left on March 29, 1973, the Vietnam War was devastating. (Unfortunately, the Marine landings in 1965 were not the beginning of our involvement in Vietnam, which goes back at least to 1959. Many of us served in the theater prior to 1965. ed.) Guerrilla warfare tactics, disease, dangerous animals, the elements, and other dangers took 58,220 lives, with 47,434 of those dying in battle. Later, weapons like Agent Orange would prove to be silent killers, taking the lives of veterans after they returned home.
"Vietnam veterans bore the horrors of battle in Vietnam, only to come home to shoulder the burden of an unpopular war that was no fault of their own. The way they were treated has often been called a national disgrace, and rightly so," said Gary Hicks of the Office of Public and Intergovernmental Affairs. "They did their duty because their country asked them to. That's what patriots do; they serve when their nation calls."
In 2017, Congress passed legislation that was signed by the President, designating March 29 of each year as National Vietnam War Veterans Day, a time set aside for the nation to continue showing its gratitude for 2.7 million U.S. service members who served in Vietnam and to remember those who did not come home.
So, on March 29, on the anniversary of the last U.S. ground troops leaving for home, we celebrated National Vietnam War Veterans Day to honor all those who sacrificed, fought, bled, and died in the service of their country. We are grateful for them and for their service, and we, as a nation, give our thanks to all who served.
To all Vietnam War veterans, we simply offer a heartfelt "thank you."