The World War II veteran, who survived the sinking of a Navy ship in 1943 and raised a family that honors his humor as well as his heroism, celebrated his 100th birthday on the Fourth of July.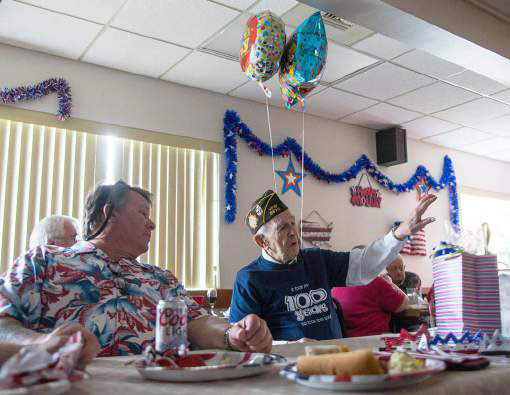 Shepherd waved from a float during the parade in Edmonds on the 4th. Then he gathered with loved ones at a post-parade barbecue and party at the Elks Lodge. He shared a long table with four generations of his family, including his brother, daughter, grandchildren and great-grandchildren. Friends sat around other tables.
Edgar Shepherd survived the sinking of the USS Helena in the Battle of Kula Gulf. The light cruiser, which had come through the Pearl Harbor attack, was tasked with protecting other ships in the South Pacific during the Guadalcanal campaign. The Helena went down on July 6, 1943. Nearly 170 crewmen died. Shepherd was part of a group that clung to a lifeboat.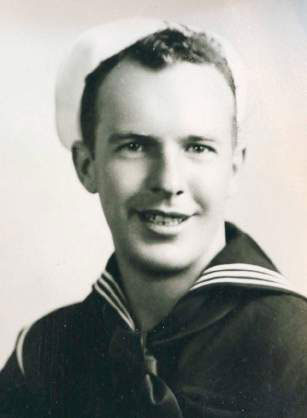 He kept a dollar bill signed by the sailors who survived. It was one of two bills he had in his pocket at the time. He used the other bill, a five, to pay for telegrams so they could tell their families they were alive.
Shepherd was born in Pennsylvania, one of four brothers. He joined the Navy after the attack on Pearl Harbor in 1941. On the USS Helena, he worked in the plotting room, which included the control system for the guns. He also fought in the battles of Iwo Jima and Okinawa.
After finishing his time at sea, he helped start a Navy reserve center in Colorado before moving to California to help his uncle open a doughnut shop. He got a job in Los Angeles at an electrical company where he worked for 24 years.
A friend persuaded him to visit Seattle, and Shepherd bought a house in Edmonds. He lives there with daughter Paula Kilbourne.
She once offered to take him whitewater rafting. He turned her down. She asked if he didn't think she'd be a good guide. That's not it, he told her. He clung to a rubber raft, adrift in dark waters after the USS Helena sank. He wasn't interested in getting on a raft again.
Photos The Herald, Article excerpted from The Herald article by Kari Bray, July 5, 2018