Posts Tagged 'vetrecs.archives.gov'
» posted on Saturday, January 1st, 2011 at 6:54 am by Editor
---
Interesting Stuff
DD-214′s are now available on line. The National Personnel Records Center has provided the following website for veterans to gain access to their DD214′s online: http://vetrecs.archives.gov Military veterans and next of kin of deceased former military members may now use the new online military personnel records system to request documents. Other individuals with a need for documents must still complete SP Form 180 which can be downloaded from the online website. You can find a link to this website on our Home Page.
Our Quartermaster has pointed out to me The Women in Military Service For America Memorial located at the Arlington National Cemetery. As the son of a WWII army nurse, I didn't realize this memorial even existed so I wish to thank our Quartermaster Liz Mather for bringing it to our attention. Dedicated in 1997, it is dedicated to women who have defended America throughout our history. You can learn much more about it at www.womensmemorial.org
»

Who is this Member?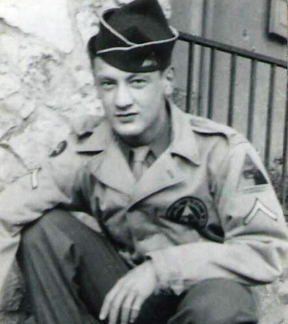 Who is This Guy? Hint—This member, who recently moved to Washington D. C., has great rhythm. Click here for the answer.