All of our members should have received an email with sign-up sheets like this one attached, from which to select your location and schedule for Buddy Poppy distribution. Again, you will have an opportunity to sign up at the Post meetiing, or you can select your time and location and email to Vice Commander Duane Bowman (dvbow@comcast.net).
The sign up sheets for the other three locations, QFC Westgate, QFC 196th & 76th and Town & Country Market (formerly Central Market) Mill Creek have exactly the same schedules, so pick your time and location and be ready to join us!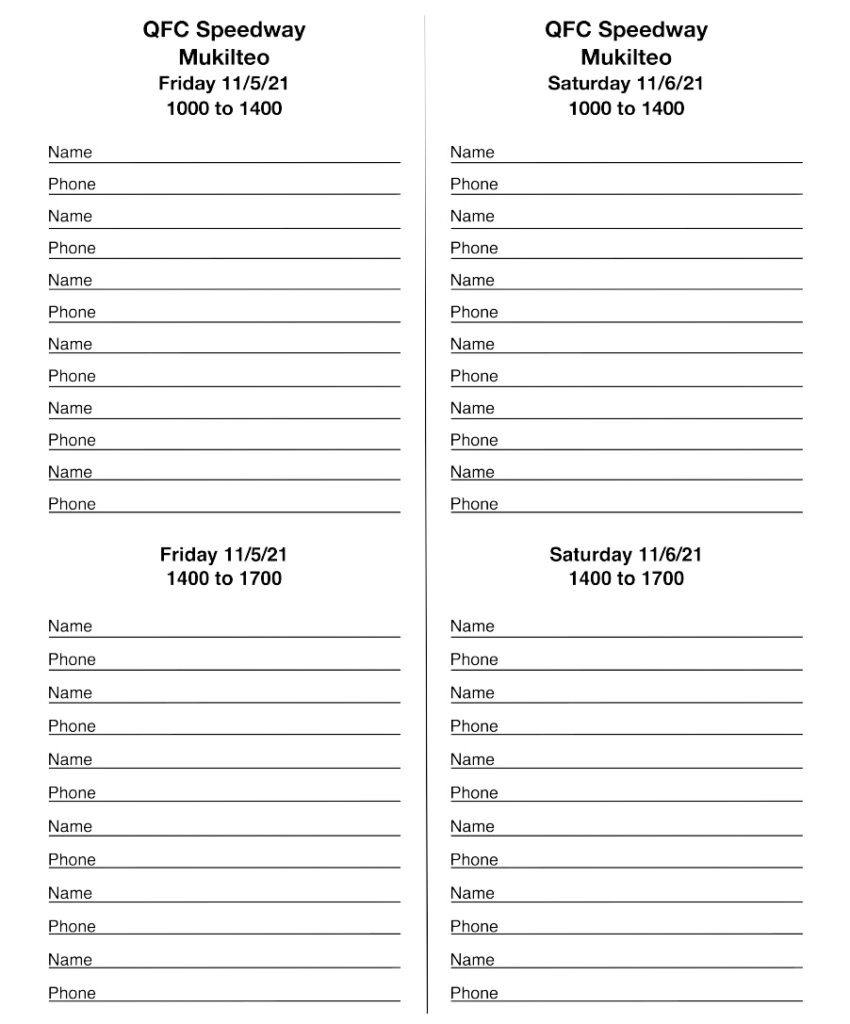 In two early Poppy efforts at the Edmonds Summer Market, we collected $459.50 in donations on September 25 and approximately $ 1,000 on July 17.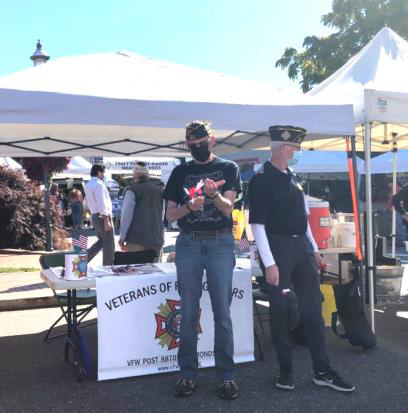 Among VFW members helping out those events were: Carl Kurfess, Duane Bowman, Rob Low, Phil Sacks, Dan Doyle, Mike Denton, Cal Barnard, Paul Russo. Les Abel let us into the hall to pick up the VFW canopy, poppies, tables, and chairs.
It turns out we did not need the canopy, tables and chairs. The Market folks set them up for us free of charge. In September, we also handed out at least 3 VFW applications and 3 American Legion plus meeting information to veterans who are prospective members.