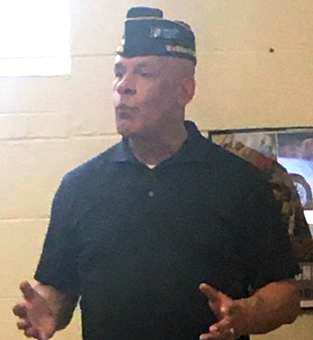 At our July Post meeting one of our newer members, retired Army Major Shannon Yates, spoke to us about his experience as a cadet at the United States Military Academy at West Point.
Yates graduated from West Point in 1990 and served in the middle east conflicts on several tours prior to his retirement. He now operates a small business here in Edmonds, located right across the alley from the Legion Hall.
To this old sailor, Yates makes West Point sound a lot like a four year boot camp, with extremely heavy academic loads all four years, along with the added responsibilities in the later years of supervising underclass cadets. From his description, our academy grads from all services receive not just a great education, but a leadership course that is probably not available in the civilian world.