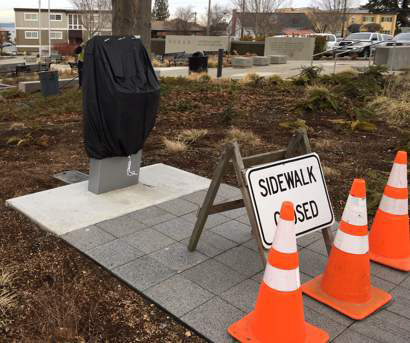 As we reported earlier, there have been some issues with the Kiosk at the Plaza around damage from the winter weather. We now have a resolution of those issues which will allow us to economically repair any potential new damage from ice and moisture. Additionally, plans are underway to install a cover over the kiosk to protect it from weather and debris from the surrounding trees, pending a design approval from the city.
The software which operates the kiosk is reported to be functional and will be in operation soon. While there is still much work to be done to connect the history of the individuals honored in our Plaza with the data base in the kiosk, that work will proceed.
We are planning to hold a brief dedication ceremony on Memorial Day, following our traditional Memorial day observance at the Cemetery, to take place at 1:00 PM. Please put this event on your calendar.