Abbreviated Poppy Drive – Dedication at The Plaza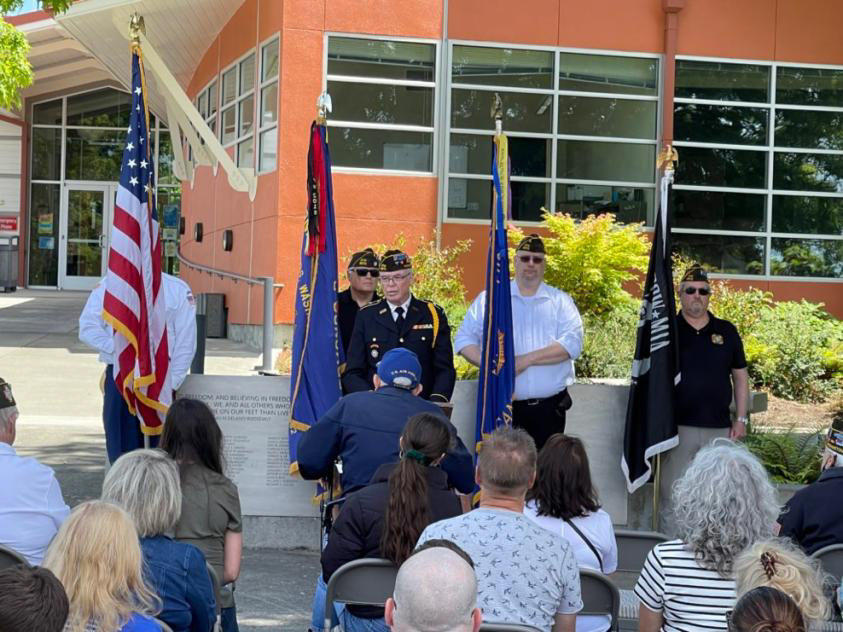 Once again Memorial Day was not quite our expected event. The Edmonds Cemetery Board conducted a drive through event and handed out poppies to those in attendance, during which they collected $ 140 for our Relief Fund. Many thanks to our friends on the Cemetery Board.
In the afternoon of Memorial Day, the post held a brief ceremony at the Edmonds Veterans Plaza, attended mostly by members and their families The primary purpose was to dedicate a new group of memorial pavers to be installed near the information Kiosk at the southeast corner of the Plaza. (The City has yet to actually install these pavers due to COVID staffing issues)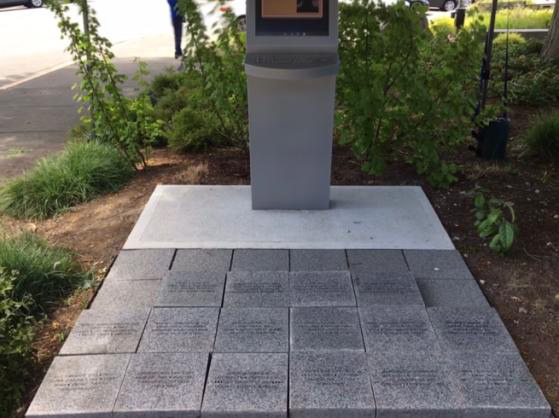 Colors were held, of course, and Chaplain Dan Doyle, after an introduction by Jim Traner, delivered a brief speech honoring our fallen comrades.
Many thanks to Buglers Chris Edwards and Debbie Dawson for once again providing their excellent "echo" rendition of Taps, always a moving experience.