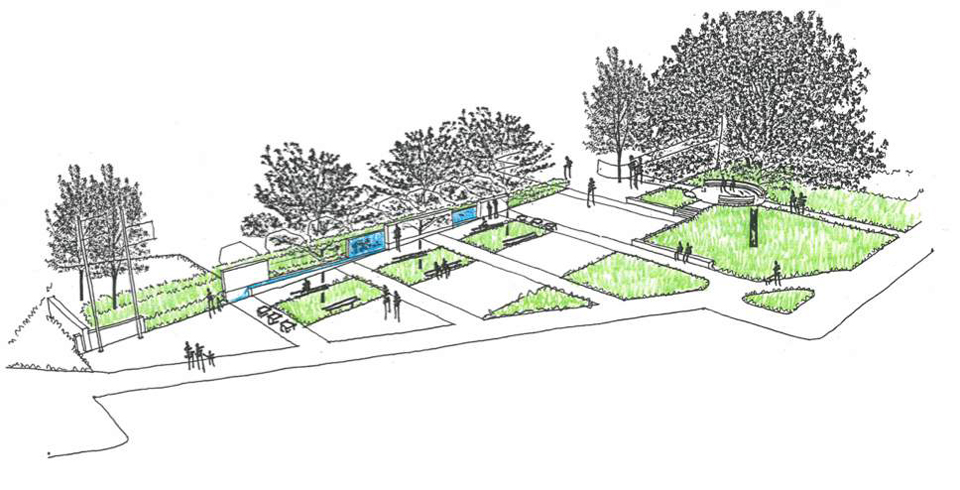 The presentation of changes and improvements to the original concept presented a year ago was approved by the Edmonds City Council. in a meeting in February. This allows the design Firm, site Workshop, to move to the 90% design phase and for the Fund Raising Committee to move forward in developing a new fund raising campaign directed to the general public.
The support of the VFW members that were in attendance at the City Council meeting was greatly appreciated as their presence sent a very strong message to the council. The EVP committees also appreciate the support of Post members who have donated and have promoted this VFW Post 8870 project to all their family and friends for their donations as well.
Other good news is that the EVP Co-Chairs & Steering Committee in conjunction with the design firm, have been able to reduce the estimated cost to build the Plaza from $450K to $410K and inasmuch as we have now raised $320k ..that leaves only $90K to raise …but we need to raise the entire $410K before we can begin construction. We need to start construction in June to be able to meet our goal of a holding dedication ceremonies on Veterans Day Nov. 11th, 2016, so we need every member working to raise the funds.
Individual veterans can be honored and remembered forever in the Plaza on one of the following three features: Stone Pavers, Bench Plaques & Seating Cubes. We have 8 bench plaques, 2 seating cubes (8 sides ) & 150 stone pavers that remain available. Following this page are forms on which to place your orders for any of these opportunities. Any veteran, from any conflict, living or dead, may be so honored.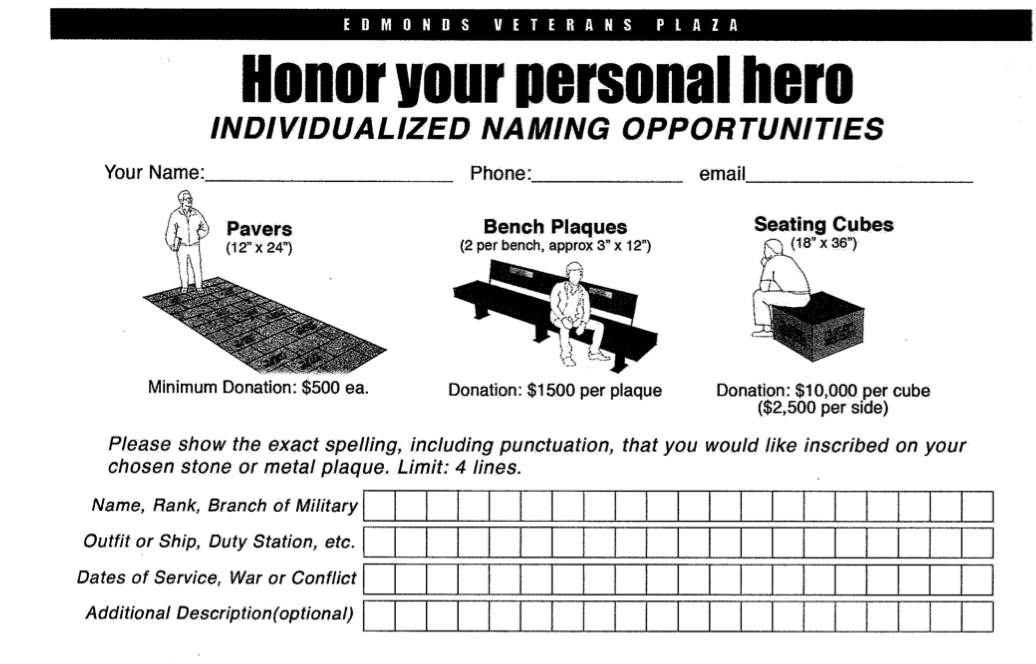 Below, you will find the Plaza Contribution Form, which can be filled out with your contribution, or those of family and friends. you may also choose to make a contribution by credit card on the Edmonds Veterans Plaza web site.