By Dan Doyle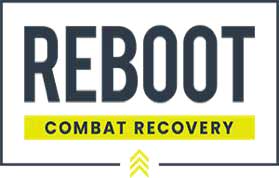 Last year, Steve Swanson of the Reboot Military Family Program came to one of our monthly meetings to speak to the membership of VFW Post 8870 about this program that is helping veterans dealing with the effects of combat and multiple deployments. We decided at that time to support two of the veterans who were enrolled in the program.
I attended the last year's graduation ceremonies and was impressed by the graduates and their families. The classes are small, maybe 12 veterans and their families, and are structured in the manner of a 12 step program with a strong faith component. What I saw in these veterans, all of whom were from the post 9/11 era, was humility and a recovered sense of self-confidence. They were very appreciative of the program and the tools it gave them to deal with their PTS issues and how it was very positive for their family relationships.
We have been asked again to support a couple of students for this year's class. The tuition is $250 per student for the course. We are going to support 2 students again this year with a $500 contribution from Post 8870. This is a direct and positive way for us to support fellow veterans. For more information check the REBOOT website at https://rebootrecovery.com/. 
You can also touch base with Post 8870 Chaplain Dan Doyle.