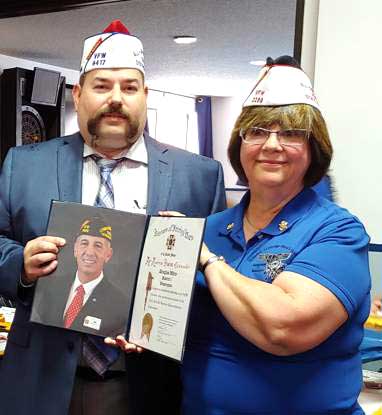 At the Department of Washington School of Instruction, held at Post 2100's facility in Everett on Saturday, August 11, Past Commander Linda Fairbank presented District 1 Commander Doug White with the Red & White cover and National Certificate recognizing District 1 as an All-American District for the 2018 -19 VFW year.
Individual District 1 posts were also presented with All- American awards. Details on those awards will be found in the inaugural issue of the District 1 newsletter, which will be published in the near future, along with other news from the District.
Congratulations are in order to all of the District 1 membership, including All-State Post 8870. These awards don't happen without the participation of everyone involved.