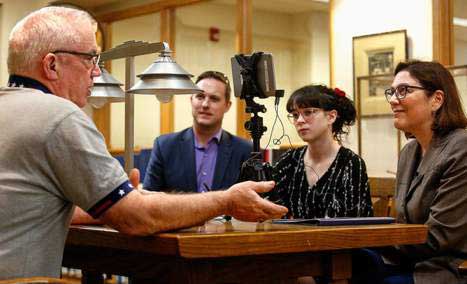 "I loved my career, my active career," said Otis Wolfe, 66, commander of VFW Post 921 in Snohomish. He served aboard the USS Sterett near the end of the Vietnam War. "I saw a lot of the world I never would have seen without the Navy," he said. Wolfe, told his story to U.S. Rep. Suzan DelBene, who represents Washington's 1st Congressional District. "Thanks to those who shared their stories & for sacrifices you've made for our country," the Democratic congresswoman tweeted Monday after interviewing Wolfe. Commander Rose Gilliland, commander@vfw8870.org Newsletter Editor, Mike Denton, editor@vfw8870.org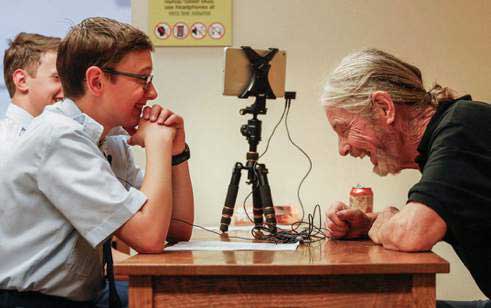 Army vet Brad Andrews, 69, VFW Post 8870 member, joined the Army in 1968. He trained at Fort Ord, California, with its gun range near the ocean. Soon, orders came for Vietnam. He spent time at Quan Loi, what U.S. forces called LZ Andy. "Vietnam, it was death and move on," said the Lynnwood man, whose long hair is now gray. He feels he did his job during that unpopular war, but is haunted by it. "I watched a Chinook helicopter fall apart in midair. Five guys died," he said. In the Army, "they never said, 'This may come back on you.'"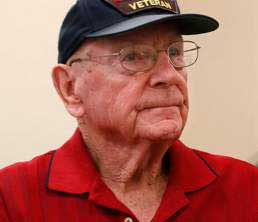 At 90, VFW Post 8870 member Dan White was one of the oldest interviewees. He enlisted in the Army in 1946, served nearly two years, and was called back in 1950. A retired middle school teacher, White lives in Redmond but spent years in the Edmonds area. In Korea, he flew a modified Cessna called an L-19. His duties involved adjusting artillery. Back home, he and his wife raised four boys. He earned two degrees, stayed in the reserves and retired as a colonel.
White said he'd been asked for years to share his story. He's glad other veterans are telling theirs, and that the Library of Congress will preserve those stories for future generations.
Wolfe, Andrews and White were among about 15 people interviewed at the Everett Public Library as part of the Veterans History Project. A program of the Library of Congress, the oral history effort was created by Congress in 2000. Interviewers have heard and recorded stories of veterans and Gold Star families in all 50 states, culling more than 100,000 collections, some with photos and diaries. Many are available online.
Karen Lloyd, director of the Veterans History Project, and Andrew Huber, liaison specialist with the program, were at the library Monday. But many interviewers were teens in uniform — members of the Civil Air Patrol Overlake Composite Squadron, based in Redmond.
Text and photos From an Everett Herald Article by Julie Muhlstein.