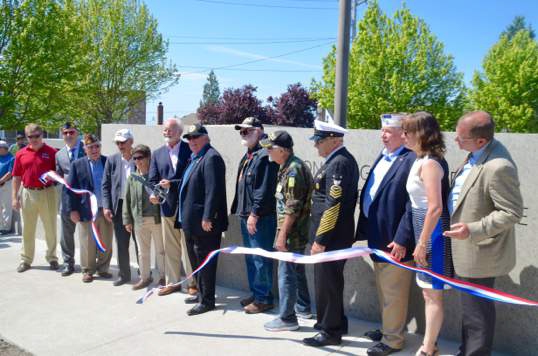 After three years of effort and the raising of nearly $ 600,000, Edmonds Mayor Dave Earling cuts the ribbon to officially open the new Edmonds Veterans plaza as members of the Plaza Steering Committee look on.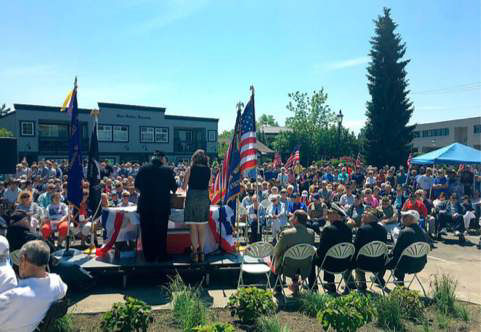 A crowd estimated to exceed 500 hears Plaza Steering Committee leaders Ron Clyborne and Maria Montalvo open the ceremonies.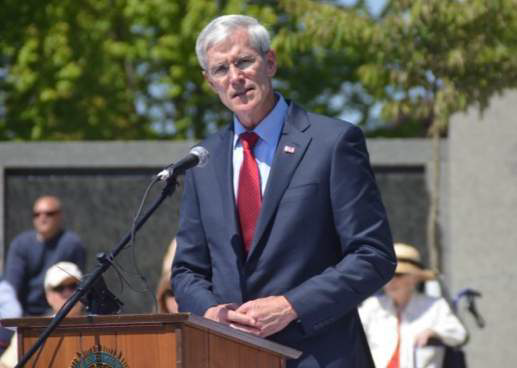 Keynote speaker Lt. Gen. Robert Otto, USAF (Ret) General Otto spoke movingly about service and honoring veterans.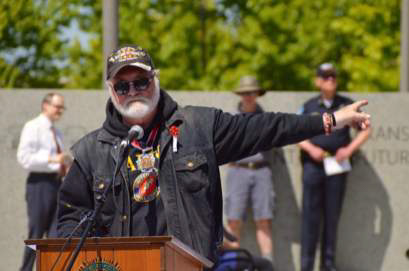 Mike Reagan, Marine veteran of Vietnam & Post 8870 member, spoke about coming home and remembering the fallen.
Photos by Theresa Whipple, My Edmondsnews.com