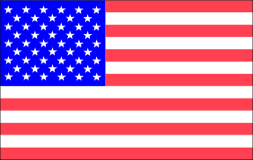 Some local communities are observing Veterans Day with parades and other activities to honor veterans. Members may wish to attend one or more of these events and if you do, you are encouraged to wear your cover to "show the flag" for Post 8870. In south Snohomish County, the following are scheduled: (further details may be found on the websites of the respective cities involved). Other events are scheduled around the metro area. See your local paper or "G
Lynnwood – Veterans Day Ceremony
November 11, 2015 11:00 AM – 12:00 PM
Join VFW Post 1040, Mayor Nicola Smith, and the Northwest Junior Pipe Band in honoring the men and women who have served in our armed forces.
Veterans Park is located at 44th Ave W & Veterans Way (194th St SW)
Mill Creek Veterans Day Parade and Activities
The City of Mill Creek will begin the Veterans Day festivities with a gathering at the Veterans Monument at Library Park on Wednesday, November 11, 2015. The event will begin at 9:00 am and will consist of a flag raising ceremony, laying of a wreath at the monument, Chaplain's prayer and closing with the singing of patriotic songs by the Mill Creek Chorale. (Of which your editor is a member)
I Corps to Salute Korea Vets
I Corps is hosting a Korean War Veterans Salute at Joint Base Lewis-McChord, Nov. 13 at 10 am. The event will be open to the public and include interactive displays with service members along with the ceremony.