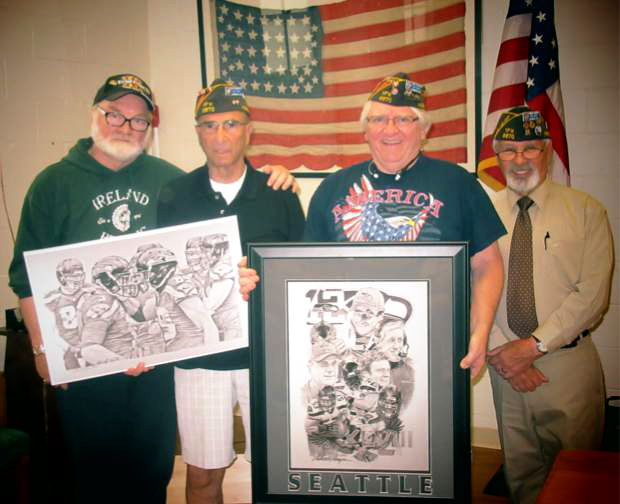 As part of the Post contribution to the funding of the Edmonds Veterans Plaza, a rafffle was conducted over the past two months with tickets sold by post members & friends of the post, for which Mike Reagan provided prizes in the form of two of his wonderful renderings of Seahawks scenes.
The drawing to determine the two winners was held at the Post picnic on July 4. At left is Reagan and incoming Post Commander Terry Crabtree, presenting the first prize to Jim McCann, center right and second prize to Rene Blumenfeld center left.
The raffle raised over $2,600.00 for the Plaza project, which has now reached and exceeded the estimated project cost.
Congratulations to our winners and thank you to everyone who participated!