by Jim Traner
We had a fantastic turnout at the Plaza on May 24, to get the Plaza ready for the dedication. The city and Park Department were there as well as our planners, Siteworks.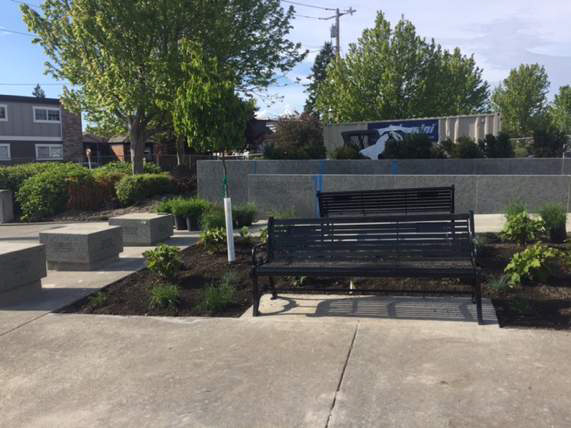 The City provided the plants and Siteworks indicated where we needed to dig and what to plant after we got the hole dug. Post 8870 members who showed up were Dick Simmons, John Shelton and his wife, Dan Doyle, Paul Russo, Phil Sacks, Mark Williams, Tom Hallums, Charlie Gaul, Duane Bowman, Terry Crabtree, Les Abel, Jerry Burton and Jim Tarner. Others there to help included State Rep. Strom Peterson, Maria Montalvo, Mike Schindler, Bob Rinehart, 6 ladies from the Woodsound Garden Club, and 3 members of the Growing Veterans organization.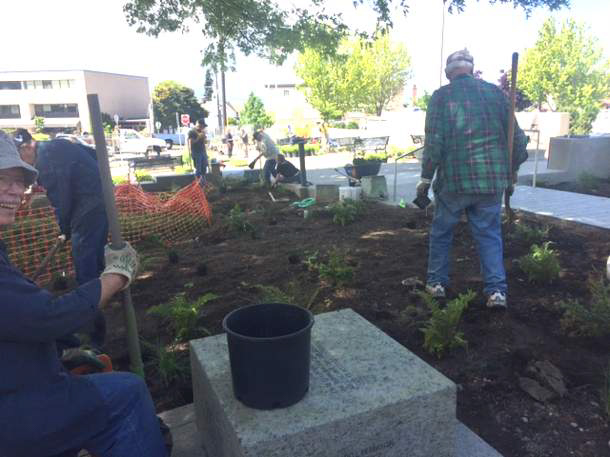 In the end, the Plaza looked like the finished product although the Parks Department and Siteworks Tell us there is still work to be done. Many thanks to all our volunteers for putting the finishing touch on our Edmonds Veterans Plaza.