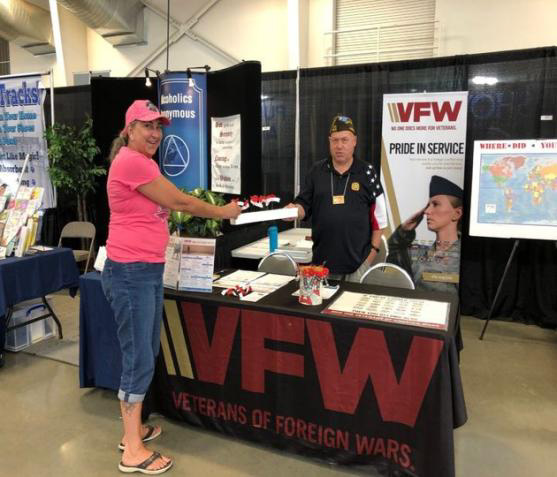 Commander Carl Kurfess represented Post 8870 at recent District 1 events, including the VFW booth at the Evergreen State Fair in Monroe and the Mukilteo Lighthouse Festival. Both of these events were "Show the Flag" opportunities for our local District 1 Posts, at which members of several area Posts distributed Buddy Poppies and offered membership information to veterans who may wish to join our ranks. 
The first photo shows Kurfess at the VFW booth at the fair in Monroe. followed by another in front of Everett Post 2100's truck in Mukilteo and last but not least, getting a rock climbing workout in Mukilteo.
Well done Commander!