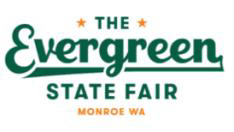 For the second year in a row, VFW District 1 will be holding a recruiting drive at the Evergreen State Fair in Monroe. Beginning on August 24 and running until September 4, District 1 Post members will have the opportunity to recruit new Comrades at the fair.
There are four available slots each day; 10 AM to 3:30 pm, 3:30 to 9 PM with a 12:00 noon to 6:00 PM shift to augment the busiest part of the day. Members can also sign up for a float shift to help cover the busy time and still be flexible.
Each Post should plan to have members participate. We will have a link for you to sign up via signup genius to be emailed to you soon.