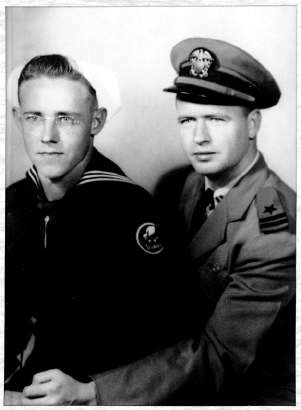 Now and then, we try to will feature photos of our family members who have served in the past. Please feel free to provide photos and info to your editor.
This month, we have a picture of Senior Vice Commander Carl Kurfess' father and uncle.
Carl's father, Francis Kurfess is on the left, pictured as S1C, US Navy, Sea Bees. He served with the 97th Naval Construction Battalion in England, Ireland, and France during World War II. At right is Carl's uncle, Lt. Verle Austin a WWII Navy pilot.