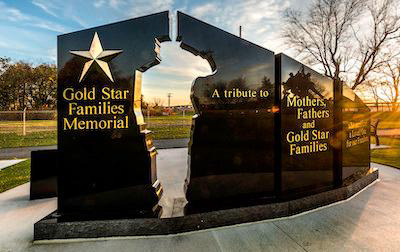 At the Post meeting on August 18, Monica McNeal, President of Washington Gold Star Mothers gave the Post an update on the group's efforts. She reminded us of their mission statement: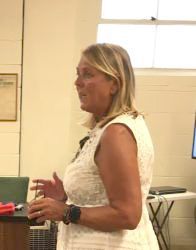 "Finding strength in the fellowship of other Gold Star Mothers who strive to keep the memory of our sons and daughters alive by working to help veterans, those currently serving in the military, their families and our communities." Gold Star Mothers are, of course, those whose sons or daughters have been killed in service to their country.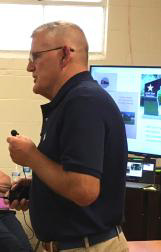 McNeal then introduced Tennis de Jong, USMC veteran and a member of the Monument Committee, who presented an overview of the Gold Star Family Monument program. At the upper left is a photo of the Monument, one of which will be installed at Lynnwood's Veteran Park in 2022. This Monument is sponsored by the Gold Star Mothers and the Hershel "Woody" Williams Foundation. These monuments help Gold Star Families and the community to remember and to see that their loved ones will not be forgotten.