From the Travels of Fred Apgar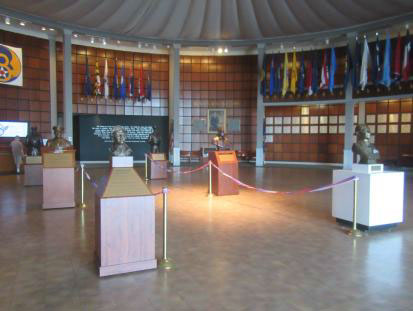 Located just a few miles from Savannah, in the town of Pooler, is the National Museum of the Mighty Eighth Air Force. The museum was founded as a means of recognizing the devotion to duty and sacrifices of the more than 350,000 members of the Eighth Air Force during WW II.
On 19 January 1942, the VIII Bomber Command was activated at Langley Field, in Virginia, and less than a month later, the Command was reassigned to Savannah Air Base in Georgia (which is now Hunter Army Airfield). On 22 February 1944, VIII Bomber Command was re-designated as the Eighth Air Force.
Combat operations for the Eighth Air Force began on 17 August 1942 when a flight of 12 B-17s attacked a German marshalling yard (railroad) in France. During WW II, the Eighth flew daytime strategic bombing missions against targets throughout Europe.
The Combat Gallery is the largest area of the museum. A restored B-17 sits in the middle of the exhibit hall. The plane is a tribute to the "City of Savannah" which marked 5,000 airplanes processed through the airfield in 1944. Also on display is a P-51 and a Boeing-Stearman Model 75 Kaydet, the most widely used aircraft to train pilots during WW II. 
By mid-1944, the Eighth Air Force had reached a total strength of more than 200,000, and by the end of the war in Europe, more than 350,000 Americans had served in Mighty Eighth. At peak strength, the Eighth Air Force had forty heavy bomber groups, fifteen fighter groups, and four specialized support groups.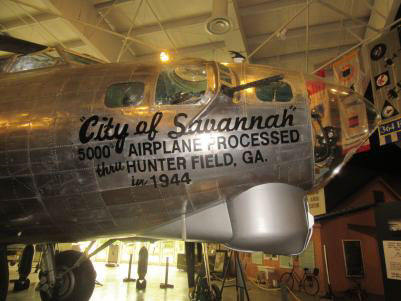 The National Museum of the Mighty Eighth Air Force is a must-see for anyone with an interest in WW II and the air war conducted by the Army Air Corps. It is a wonderful tribute to the more than 350,000 men and women who served in the Eighth Air Force in the WW II European Theater.