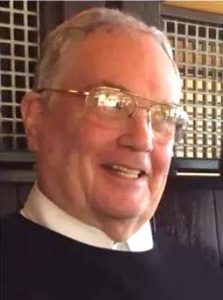 Jay Hansen was voted into membership and sworn in at the January Post meeting by Commander Mike Denton
Jay retired as a Lt. Colonel from the USAF. Among his other stations and duty assignments, Jay served in helicopters out of Danang during the Vietnam War.
Notable among Jay's activities is membership in the Mill Creek Chorale, where he sings low bass with Commander Denton. Jay resides in Mukilteo.