Speaker 
Jeretta Scott
At our April Post meeting our speaker was of OEI, an organization that seeks out veterans with hearing loss, who may qualify for a no cost "caption" telephone for their home. (One of these devices is shown here). Scott explained that the program is paid by government using revenues from a tax levied on communications companies.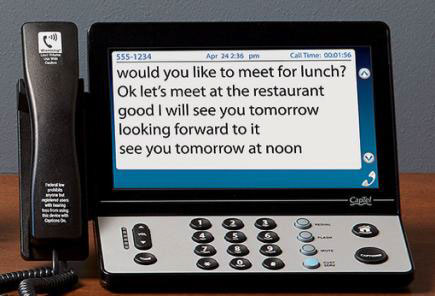 As the photo illustrates, the device puts the conversation up on on the screen in large type, to allow the user to more easily and accurately follow the conversation.
Veterans interested in this service can contact Scott by phone at 206-910-9594, or via email: [email protected]. More information is also available on their website: https://oeius.org/ 
---
April Post Business Meeting Report
New Members: Shannon Yates & Joe Gray were introduced and proposed as members by Membership Chair Jim Traner. Both were approved by vote of the membership and we are pleased to welcome them to the Post.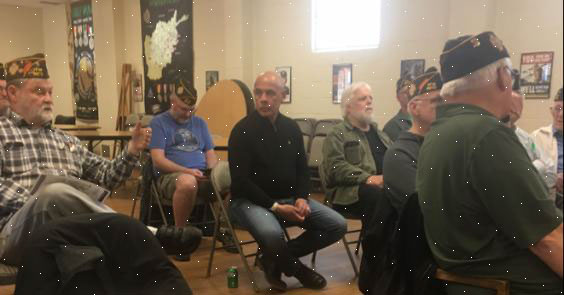 We will hold election of officers for the 2023/24 VFW year at our May meeting. The members nominated for the elective positions are:
Commander – Duane Bowman 
Sr Vice Commander – Rose Gilliland 
Jr Vice Commander – Carl Kurfess 
Quartermaster – Jim Traner 
Chaplain – Dan Doyle 
3-Year Trustee – Kerry Watkins
Post Service Officer Alden Gilliland has been quite busy assisting veterans was various issues regarding veterans programs. Gilliland feels that we need to look at increasing the Service officer's budget, in order to be able to help more of our comrades. We discussed providing some money to the Everett Naval Base so that they can give gift cards to those in need as part of this increased effort.
Seventeen applications have been received for the four scholarships that we have available this year. After review the chosen students will be invited to attend the May Post meeting to receive their award.
VFW Auxiliary assisted our Post with the beach cleanup on May 6. They will also hold a Buddy Poppy event on May 25 at the Edmonds Waterfront center.
The following were approved by the membership as delegates for the Department Convention in Spokane: Jim Traner, Duane Bowman, Dan Doyle, Mike Denton, Rose Gilliland & Alden Gilliland.
Calvin Barnard, Mike Denton & Duane Bowman will work on the details for the proposed raffle of a Mike Reagan portrait of a celebrity, signed by the subject. The bulk of this effort will happen from late summer with the drawing of the winning ticket at the Christmas party in December.
We have a Memorial Day ceremony at the Edmonds Memorial Cemetery at 11 AM and at the Edmonds Veterans Plaza at 1:30 PM. Volunteers will be needed for both services.