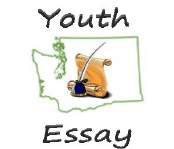 Youth Essay Winner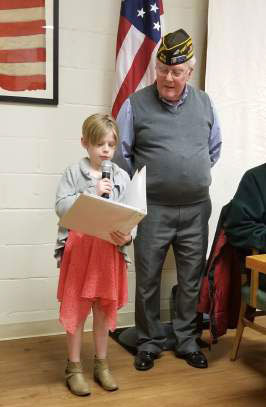 Our Youth Essay winner, third grade student Sophia Hradec, comes to us from Machias Elementary School. In addition to her Post 8870 award, Sophia also won at the District 1 level. Sophia read her essay at award ceremonies for both levels and the text of her essay is reproduced below.
How the American Flag Makes Me Feel 
Let me tell you how the American flag makes me feel. First, the American Flag makes me feel sad. It makes me feel sad because dogs and people are fighting and dying for our freedom. Second, it makes me feel happy. The American flag makes me feel happy because I know that my family is safe and no one is going to hurt us. Third, it makes me feel angry. I am angry because I don't understand why we have to fight. Why can't we be friends? I don't like when people fight. Fourth, it makes me feel like all the people in the military love me and I want to do the same for them by joining the AIR FORCE. In conclusion, the American flag makes me feel sad, happy, angry and like I'm loved.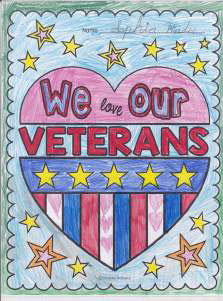 At the District 1 awards event, Sophia presented Commander Denton with her "We love our veterans" artwork, shown at right.