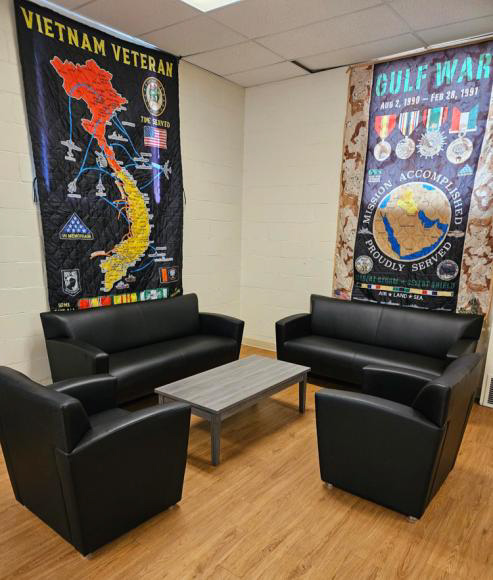 We have a new lounge area in the back of the Legion Hall opposite the entrance. 
Two sofas and two lounge chairs, (all leather) along with a coffee table, provide a relaxed environment American Legion and VFW members and their guests.
Many thanks to the assistance provided by Charlie Gaul and his wife in making this happen.