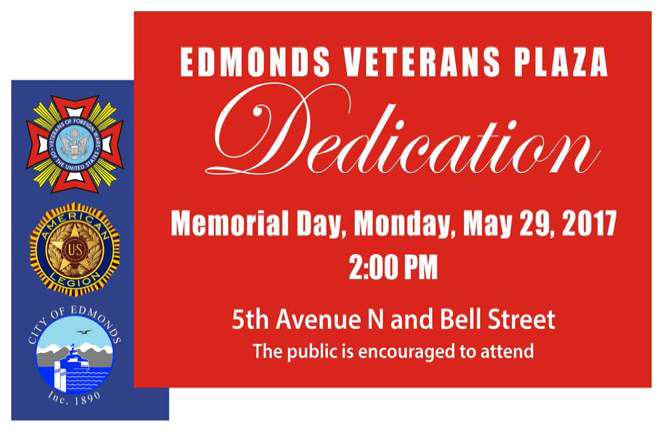 Work is moving fast on the Edmonds Veterans Plaza near the Public Safety Complex at Fifth Avenue North and Bell Street in Edmonds. The two photos below, taken a few days prior to publication show the plaza under construction.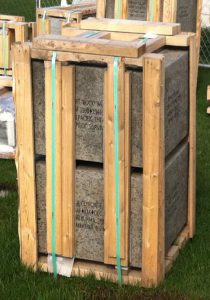 At left, the engraved pavers are shown, waiting at the Civic Center Playfield for installation. Look closley and you will see the names Weaver and Clyborne on the exposed pavers.
Construction is expected to be complete in time for the dedication, now scheduled to take place on Memorial Day, May 29. We urge all of our members, their families and all other Edmonds Veterans to attend.