Post 8870 will conduct a raffle beginning in April as part of our contribution to the funding of the Edmonds Veterans Plaza. The raffle is expected to raise a total of $5,000 for the cause and will be conducted in part as an addition to our "Buddy Poppy" distribution efforts, as well as some special ticket selling events and the efforts of individual members and VFW supporters. Images of the raffle ticket and a promotional flyer are below.
Tickets and flyers will be available for distribution at the April Post Meeting.
Raffle drawing to be held at the Independence Day picnic, July 4, 2016
The winners need not be present to claim their prize.
Edmonds Veterans Plaza Raffle!
Help build a lasting tribute to Veterans; past, present & future
Donation $5.00 per ticket
See any VFW Post 8870 member for your chance to win these one-of-a-kind images.
First Prize:
Signed & Framed Original Seahawks Poster!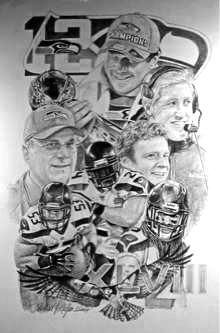 Second Prize:
A Smaller unframed original Seahawks Poster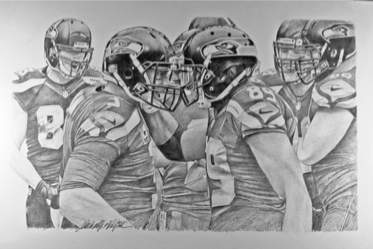 Both pieces by Famed Edmonds Artist Michael Reagan, USMC Vietnam Combat Veteran, founder Fallen Heroes Project
Drawing at VFW/Aerican Legion Picnic, July 4, 2016
Need not be present to win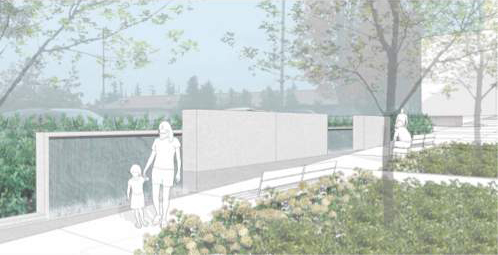 Artist's rendition of north wall area of the proposed plaza, honoring each of the five branches of service