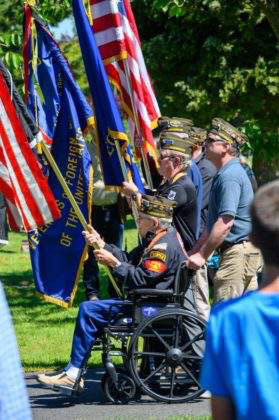 Opening the event was the VFW and American Legion color guard joined by Edmonds Scout units. The flag was raised by Post 66 Commander Les Abel and Post 8870 Commander Mike Denton.
Olivia Olson, an Edmonds- Woodway High School graduate, returned as a featured speaker, and once again recited her essay from memory to the appreciative crowd. Olson, who just finished her freshman year at the University of Southern California, has been speaking at the Memorial Day ceremonies since she was an 8th grader at Brier Terrace Middle School — the result of winning middle and high school student essay contests sponsored by VFW Post 8870. "You are not forgotten," Olson began. "We remember your bravery. We honor your response to our nation's call to arms."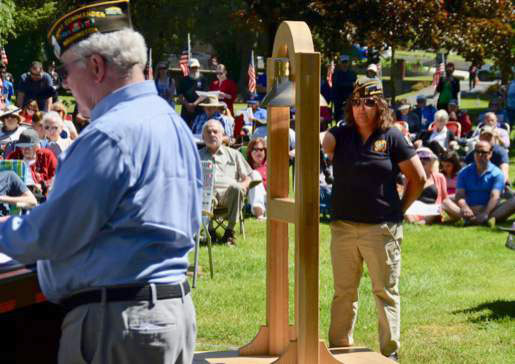 Mayor David Earling also spoke on the topic of remembrance of Prisoners of War and those missing in action. The White table ceremony, focus of this year's event honoring POW/MIAs was conducted by Post 8870 Chaplain Dan Doyle.