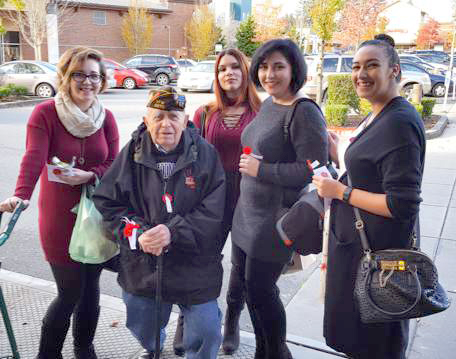 The weekend of November 4-6 proved very successful for our semi-annual "Buddy Poppy" fund raiser. Members of Post 8870 staffed four locations in Edmonds, Mukilteo and Mill Creek and raised over $ 15,000 for our Veterans Relief fund, a new record by around $ 2,000!
As the bar graph below reflects, Central Market in Mukilteo pulled away this time around, handily exceeding the results from both QFC locations, with Fred Meyer in Lynnwood a distant fourth.
We have been experimenting with a Saturday/Sunday session at Central Market and it seems to be paying dividends. Perhaps we will want to consider moving some of our other locations into the weekend market?
For the first time we were able to staff both doors at the Edmonds QFC which resulted in an increase in revenues there. Post 8870 is grateful to all who participated and, of course to our generous citizens of South Snohomish County. Chaplain Fred Apgar and his Relief Committee will no doubt be able to find good uses for those funds!