This is your opportunity to help our Post support Veterans in need, by selling raffle tickets to your friends & family. Of course you may wish to win this one-of-a-kind image for your own wall at home!  
Raffle tickets will be distributed to the members at the September Post meeting. If you can't make the meeting contact Commander Duane and we will get tickets to you. We will offer 500 tickets at $ 10.00 each, to raise a total of $5,000.00 for our ongoing Post operations.
Comrade Mike Reagan, is generously making this unique item available for our raffle. (In fact the whole project was Mike's idea!)
This project needs everyone's participation
Drawing will be held at the VFW Holiday Party, December 16, 2023.  Need not be present to win.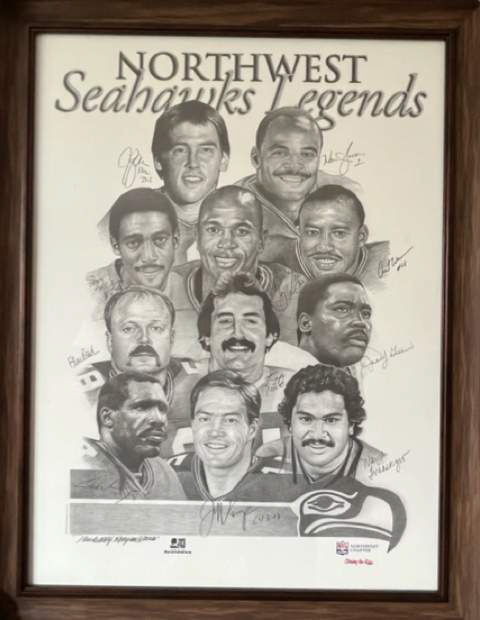 First Prize!
Signed and framed,  Original SeaHawks Poster,  by our own famed Edmonds artist  Michael Reagan!  
(USMC Vietnam combat veteran & founder of the "Fallen Heroes" Project.)  
(Actual frame may differ from that shown)