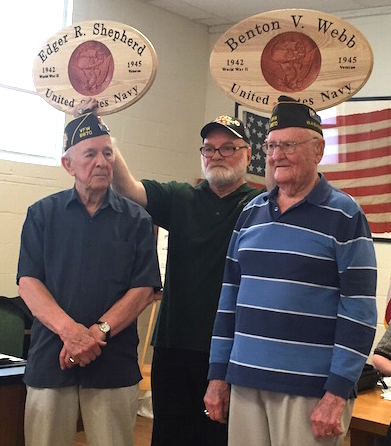 Post 8870 members Edgar Shepherd and Benton Webb were honored at the July Post meeting with engraved plaques recognizing their service in the United States Navy during World War II.
Both men served from 1942 to 1945. We are proud to have these WWII veterans as our Post Comrades.
These comrades are included in the group of our remaining WWII vets so honored earlier.