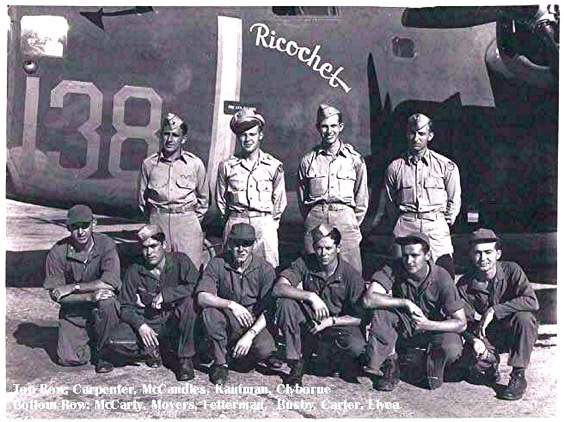 Post member Ron Clyborne provided this photo which includes his father, shown among the crew of his WWII bomber before his last mission. Clyborne senior is the man at far right in the top row.
An Alumnus of Virginia Military Institute (VMI), 2nd Lt. Clarence A. ("CA") Clyborne , served in WWII as a bombardier with the 9th Bombardment Squadron, 7th Bombardment Group, 10th Air Force.
Clyborne died in a Japanese POW camp in late Dec. 1943 of injuries sustained upon landing after parachuting from his B-24 Liberator. The bomber was hit by enemy fire and crashed during a mission to the Insein rail yards (Rangoon) Burma on 1 Dec. 1943.
His remains have never been recovered. He is memorialized on the tablets of the missing in the Manila American cemetery and as of 2017 in the Edmonds Veterans Plaza Memorial Garden.
If you have such photos you would like to share, we would be happy to publish them in future newsletters.