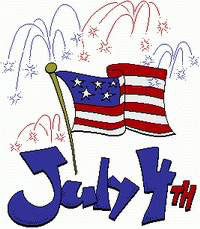 A large contingent of veterans, members of VFW Post 8870 and our friends from American Legion Post 66, as well as others from the Military order of the Purple Heart, lined up in downtown Edmonds to participate in the annual "Edmonds Kind of 4th" parade.
Veterans formed the leading color guard for the parade and received an extremely warm and enthusistic response from the huge crowd lining the streets. The parade follows an approximately 1.9 mile course through downtown Edmonds, which takes it through the entire downtown area. We were fortunate to have several jeep type vehicles to allow some of our senior members to participate.
Following the parade, our usual barbecue took place at the American Legion Hall, where our wonderful crew of set up people and grillmasters put together a terrific meal of hamburgers, hot dogs and appropriate salad, chips and drinks.