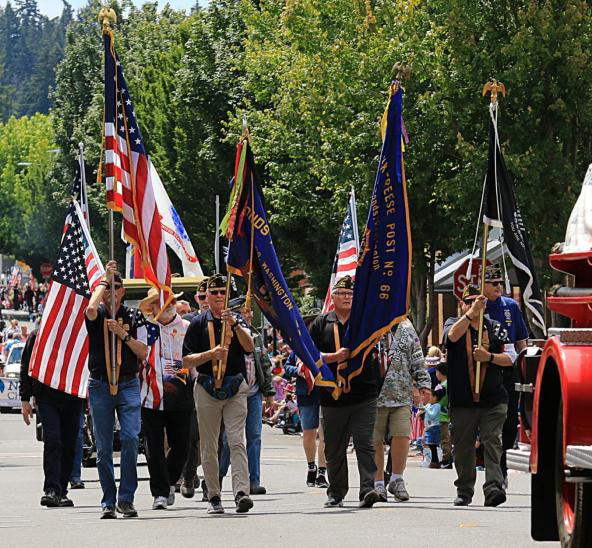 For many years our local veterans groups have provided the color guard to lead our "Edmonds Kind of 4th Parade and 2022 was no exception. 
This year's parade featured over 80 entries of local groups, from our local community.
Parade announcers were, once again, Past Commanders Jim Blossey and Mike Denton, who have performed that role for over ten years.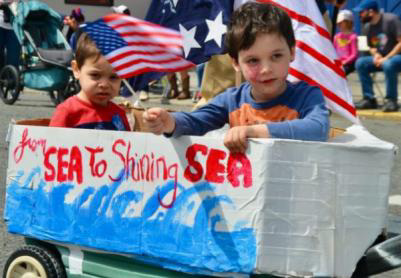 VFWPost 8870 color guard, with our comrades from Post 66 American Legion, once again lead the parade
Right is one of the entries in the children's parade, which precedes the main parade and features our local youngsters, who bring considerable creativity to their entries. (no doubt with a bit of help from Mom & Dad) Always nice to see these young patriots waving their flag. 
Below is the Northwest Jr. Pipe band, providing a bit of Marching music.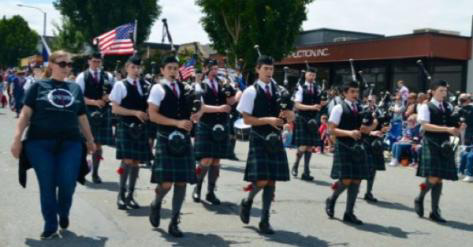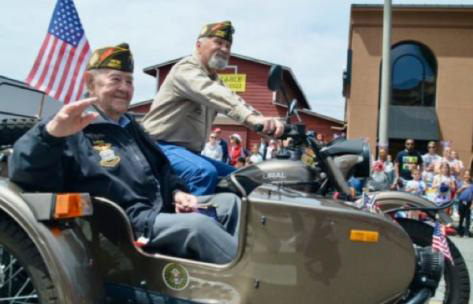 Followed by the annual BBQ 
Of course, we can't have Independence Day without our annual picnic/barbecue at the Legion Hall. Approximately 60 members of Post 66 American Legion and VFW Post 8870 and their guests enjoyed hamburgers, hot dogs, potato salad and assorted other sides following the parade. Your editor was pleased that his comrades had left some food for him, since he always arrives a bit late after announcing duties.
In the photo below are a few of the members and guests who attended.