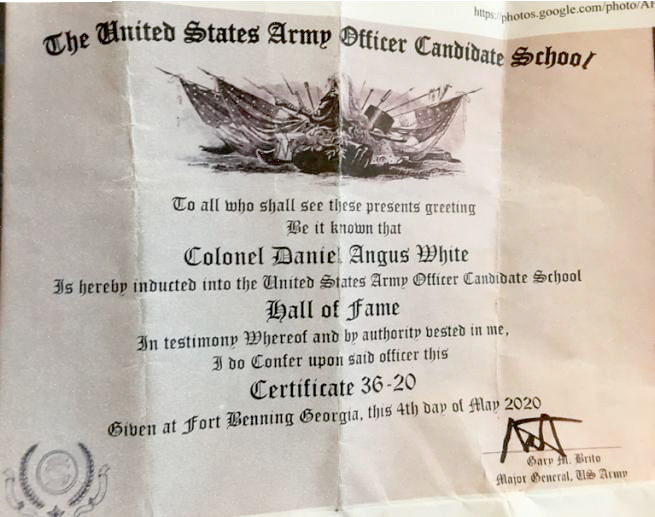 A few months ago, we reported on our own Col. Dan White's selection to the U. S. Army Officer Candidate School Hall of Fame. Induction is automatic for any OCS graduate who has received the Medal of Honor or attained general officer rank. Other nominees are selected based on their distinguished service in their civilian and military careers as is the case with Dan. A computerized kiosk provides photos and biographies of all inductees.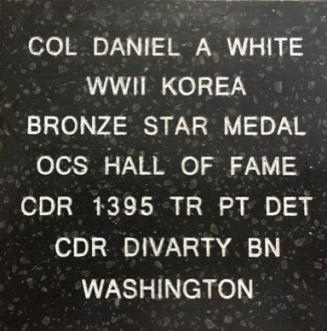 In May, Dan was invited to travel east for an induction ceremony after the COVID situation opened up sufficiently to allow such a gathering. He was kind enough to share some materials he brought home, including the certificate of induction, and several challenge coins he received at the event. Dan had a long career in the Army, both active duty and reserve.
Congratulations once again on your selection Dan! We are proud to have you with us.