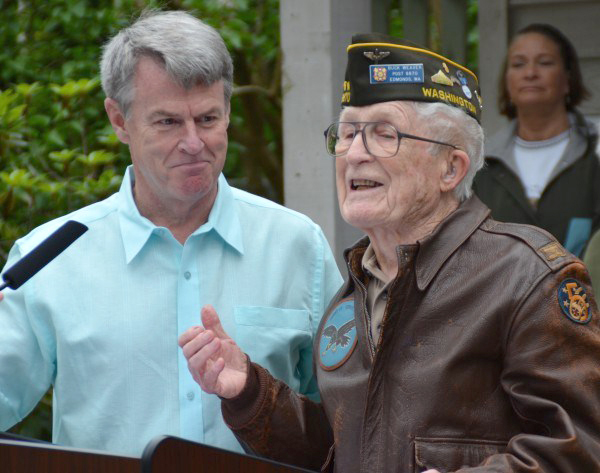 Our own Col Buck Weaver was the honored guest at this year's Memorial Day ceremony at the Edmonds Cemetery. This year's theme was VJ Day. Fred Apgar described the origin and meaning of the White Table, now a fixture in every veterans' organization banquet and meeting place.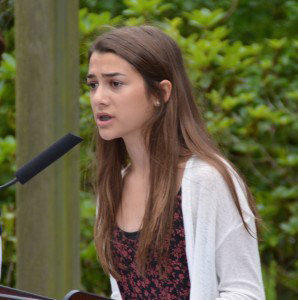 Olivia Olson, winner of our Voice of Democracy Contest, recited in grand style her award winning essay about why our country should honor its veterans. She was outstanding.
Finally, Amos Chapman and Neal Goldstein read the list of names and rang the ship's bell for those Snohomish County residents who were killed in the Pacific Theatre in WWII. I estimate there were approximately 300 hardy souls at the ceremony who braved a slightly chilly day.