by Carl Kurfess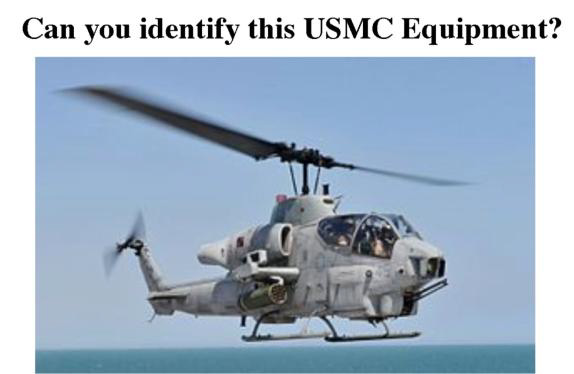 The Bell AH-1 Super Cobra is a twin engine attack helicopter based on the U. S. Army's single engine AH-1-Cobra.
Cost is $ 10.7 million, speed 190 knots (218 mph) with a range of 365 miles.
The AH-1 series, the backbone of the U.S. Marine's attack helicopter fleet since 1971, is being replace by the next generation Bell AH-1Z "Viper" attack helicopter.