One-hundred fifty years ago, Civil War veterans in Erie, Kan., determined that the best way to rekindle memories of fighting together would be by eating together. The menu was familiar: navy beans seasoned with pork, onions, salt and pepper.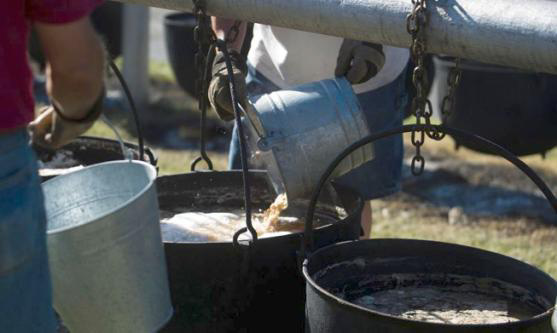 Thus began the Old Soldiers & Sailors Reunion in the community of about 1,100 residents. The reunion evolved into a free community wide bean feed that today draws crowds from across the state and beyond.
The American Legion Family of George L. Hendricks Post 102 in Erie has led the massive undertaking for nearly 60 years, filling the cast-iron kettles, lighting the wood fires, tending to more than 1,200 pounds of beans and dishing them out free of charge. While beans may not be quite the dominant armed forces menu item they were in civil war days, all of us who have served have certainly eaten our share, whether afloat or ashore.