Speaker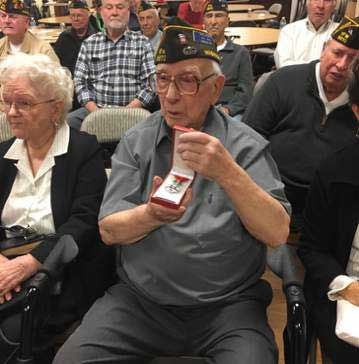 At the October Post meeting our speaker was Betsy Braun, Fred Diedrich's daughter, who gave us a report on the presentation of the French Legion of Merit to Fred, arising out of his combat jumps into Europe during WWII, which were covered in detail in the October newsletter. Fred's "War Bride" Nancy also spoke briefly but eloquently on their meeting in England (Nancy, of course being an English girl) and Fred's service from her point of view. We are honored to have veterans like Fred as our Post Comrades.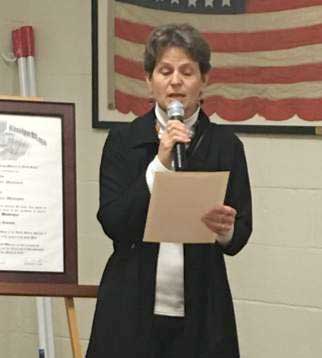 The business portion of the meeting focused on Veterans Day and Christmas Party planning. If you have yet to make a commitment to supply something to the Christmas Party on Saturday December 14, do so at the November meeting, or by email to the Commander. The party will begin at Noon, with dinner served around 1:00 PM.
Commander Gilliland announced the Post membership goals for the current Department wide drive, for which Post 8870 will need to recruit 10% of our current membership in new members during the current VFW year, as well as and or convert 10% to Life Membership.