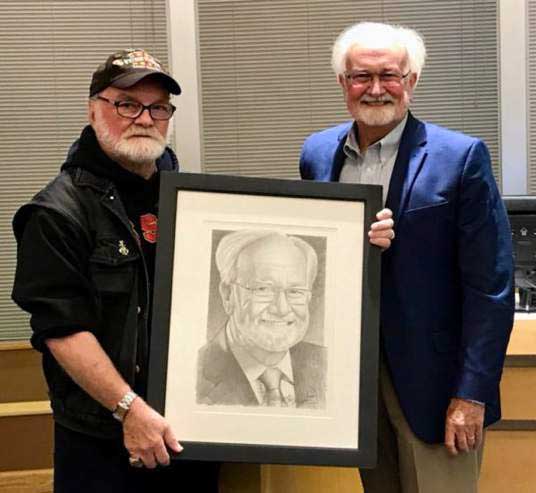 At a November meeting of the Edmonds City Council, Mayor Dave Earling was presented with his portrait by Fallen Heroes Project artist Mike Reagan, in recognition of his work in support of the Edmonds Veterans Plaza. Earling will end his service as Mayor in January of 2020 after serving two full terms.
The backing and support of the City and its leaders has been invaluable to the completion of the Plaza.
THANK YOU Mr. Mayor!