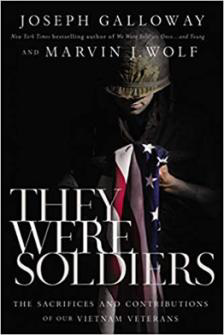 Chapter 8: Mike Reagan 
In the last issue of this newsletter, we published a brief review of Joseph Galloway's recent book, "They Were Soldiers", a follow-on to his earlier "They Were Soldiers Once – and Young" in which Galloway tracks his earlier subject's post war lives, including their careers and their challenges in dealing with leaving the war in Vietnam. It is a well written book, some of which may be difficult reading for combat veterans, for that matter it isn't easy to read period, but it tells a great story of some great Americans and is well worth your time.
The book is divided into four parts covering quasi related career paths of these veterans. Part One is called "Artists and Professionals" and the reason for this follow-on article is Chapter 8, titled Michael Reagan… yes, that Reagan, our very own Marine artist in residence.
Most of us in Post 8870 have heard Mike tell the story of how Vincent Santaniello died in his arms in Vietnam in 1968, the event that lives in him every day and is the inspiration for his ongoing Fallen Heroes Project, which, last we heard, had produced in the neighborhood of 7,000 portraits of those heroes for their loved ones. Galloway describes Mike's return home from the war, the path he took to his long career at the University of Washington, and on into "retirement" and this second career that is his daily life and that has proven his salvation.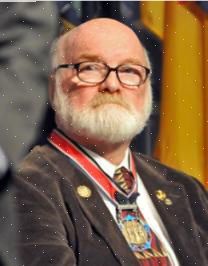 Read Mike's story for yourself. (Oh, and the rest of them too) Makes us proud to call him friend and comrade.