Edmonds Woodway H.S. Musicians Perform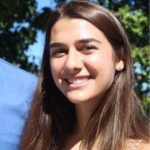 Our own Voice of Democracy champion, with the help and support of fellow student Roger Kitchen and VFW and Plaza Committee members Mike Reagan and Ron Clyborne, produced and presented a musical event at Edmonds Veterans Plaza, with a group of Edmonds Woodway High School musicians on Saturday, September 2.
The goal of these young people, under Olivia's leadership, was to honor the Plaza and the Veterans it represents. The concert was free to attend, but a donation box accepted contributions to go toward the ongoing support of the Plaza, and collected over $ 800.
These wonderful high school musicians performed three sets of music, which were received with enthusiastic applause and standing ovations.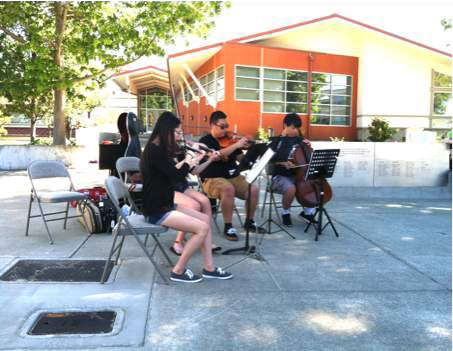 First up was a string quartet featuring a mostly classical selection which, to your editor's ear, they performed flawlessly.
Following the quartet was a duet of violin and cello with a blend of classical and Scots/Irish folk tunes.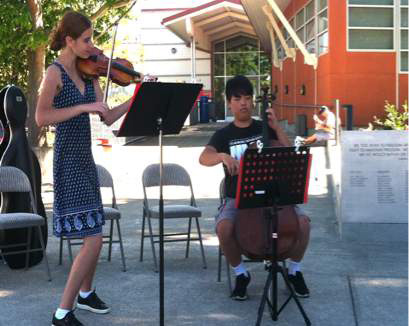 Last, but certainly not least, we were treated to an excellent performance by a jazz quartet.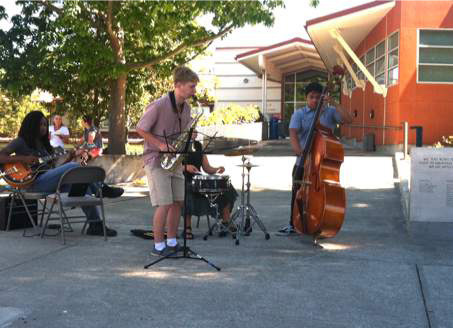 This group of young men and women displayed a superb level of musical skill, reflecting, no doubt, a high level of talent and much hard work from early childhood. Of course we can't neglect to congratulate the wonderful music educators of Edmonds Woodway H.S. who help develop these young musicians.
A big Thank You to Olivia and her musician friends!