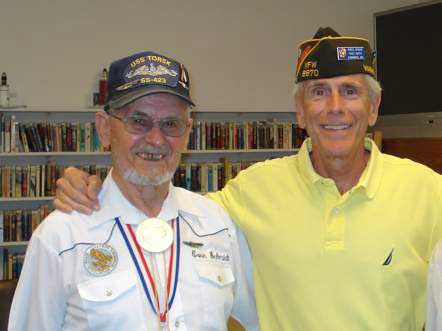 Ervin Schmidt was a 25 year old barber from Marshfield, Wisconsin when he enlisted in the United State Navy in August of 1940. After completing basic training, Erv was assigned to the battleship USS California and participated in numerous training cruises in the Pacific Ocean. In December of 1941, the USS California was docked in what has become known as "battleship row" at Pearl Harbor. Erv was asleep in his bunk when the first of two torpedoes hit the California. After a second torpedo struck, the Captain issued the order to abandon ship.
Erv was then assigned to the heavy cruiser, USS Chicago and the ship deployed to serve as reinforcement to the Australian and New Zealand forces in the vicinity of the Coral Sea. In the confusion after the attack on Pearl Harbor, Erv was listed as Killed in Action, and his family was so notified. Six weeks after his family held a funeral service for him, they learned that Erv had survived the attack.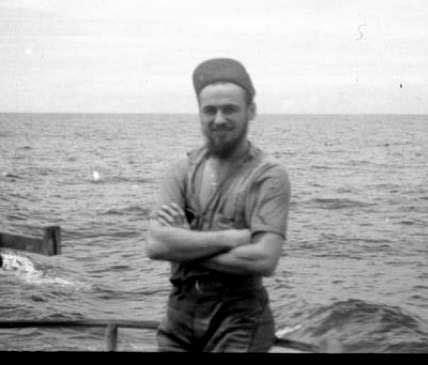 In January 1943, the Chicago engaged the Japanese in the Solomon Islands, and the ship sustained severe battle damage. Once again, Erv heard the command to abandon ship. Thinking he might be safer under water, Erv volunteered for submarine duty. He was assigned to the USS Saury as a radio and sonar operator, and during his five patrols on the Saury, a total of 9 Japanese ships were sunk.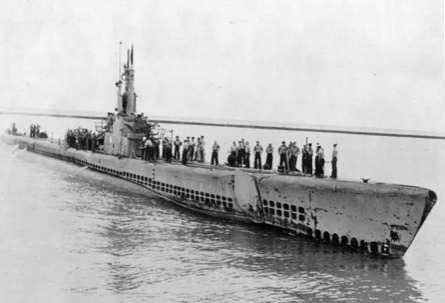 After some well-deserved shore duty in Portsmouth, New Hampshire he was assigned to another submarine, the USS Torsk, which conducted patrols against enemy shipping, first in Tokyo Bay and then the Sea of Japan. On August 11 and then on August 13, 1945, the Torsk sank two Japanese Naval ships, which were the last two ships sunk by the US Navy in World War II. On August 14, 1945, hostilities in the South Pacific ended. During his 2012 Honor Flight to Washington, D.C., Erv had the opportunity to visit, for the last time, his beloved USS Torsk, which now serves as a memorial in Baltimore Harbor.
Thanks, Fred for reminding of us our late comrade.
---
Fred Apgar moved away to the mid-west a few years ago, but he has remained in close touch with the Post and has been kind enough to contribute to this newsletter from time to time. Disappointed with the local posts near his new home, Fred recently re-affiliated with Post 8870.