District 1 Commander Don Wischman visited our July meeting to present the post with award certificates for accomplishments during the 2016-17year.
The Post earned awards at both District and National levels for: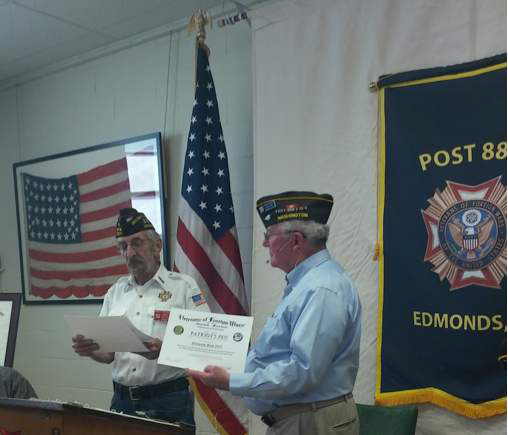 100% Reporting of Community Service
100% Hospital Reporting
Youth Essay Post Participation
Participation in the Scouting Program of VFW Outstanding support of USO, Veterans & Military Support Programs
Sponsorship and Promotion of local community activities.
The Citizen Education Teacher of the year Program
Patriots Pen
Voice of Democracy.