"An Edmonds Kind of 4th"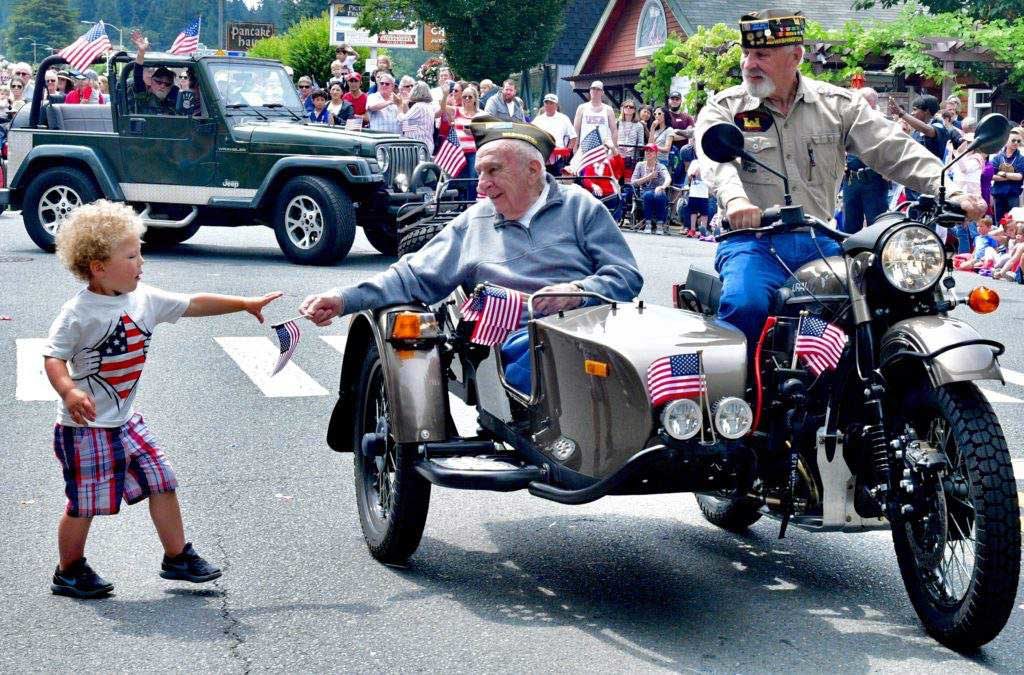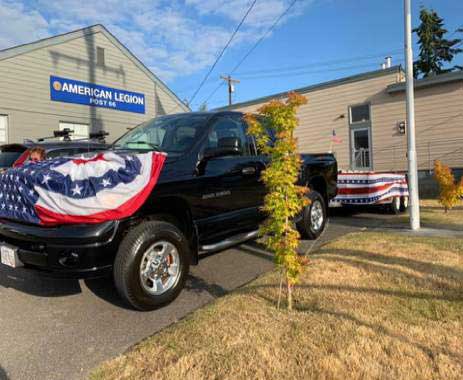 For many years, it has been the honor and privilege of our local veterans organizations, VFW Post 8870 and American Legion Post 66 to provide the opening color guard and lead the annual "Edmonds Kind of 4th" parade.
Below we see VFW members (left to right) Dick Simmons, with the National Ensign, a well hidden Jim Murdock with the American Legion Flag, Post 8870 Sr. Vice Commander Carl Kurfess carrying the VFW colors and John Shelton holding the POW/MIA flag. Somehow it seems appropriate for John, a combat wounded Marine sniper to be aided by Fleet Marine Corps corpsman Dan Doyle. We had a good turnout from both posts and a wonderfully responsive crowd lining the street of Edmonds to cheer on the 90 parade entries. The parade announcers were also veterans and members of both posts, in the persons of VFW Post 8870 Past Commanders Jim Blossey and Mike Denton.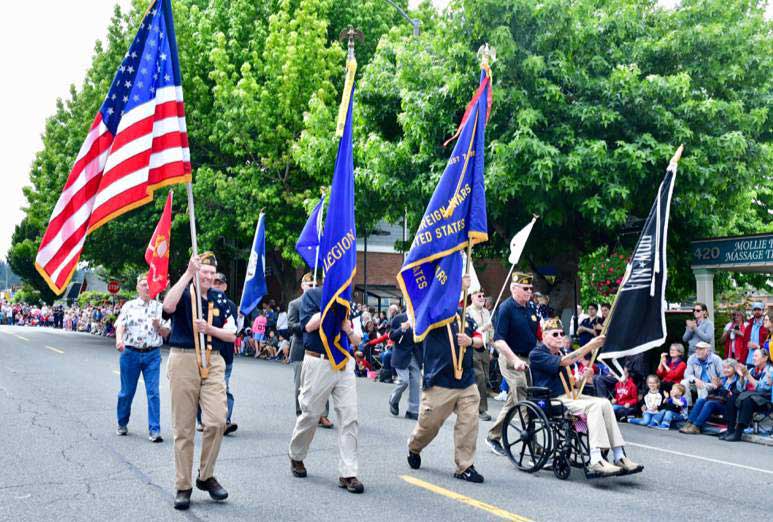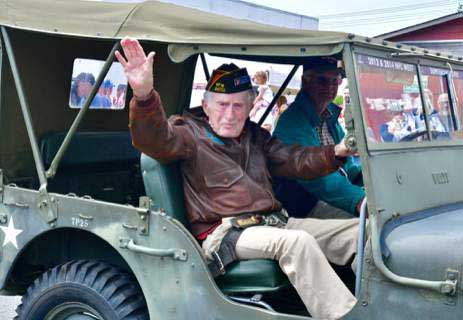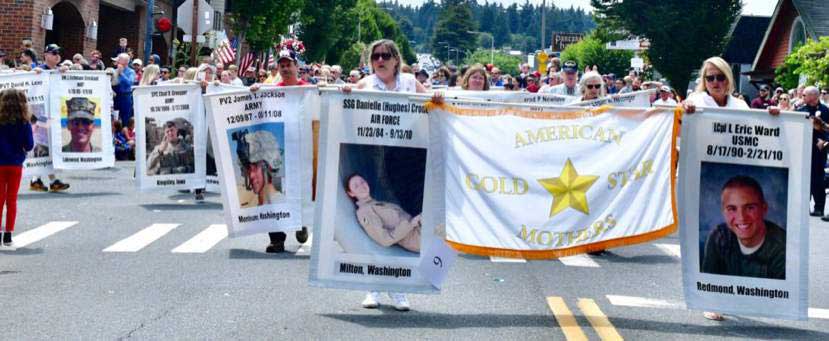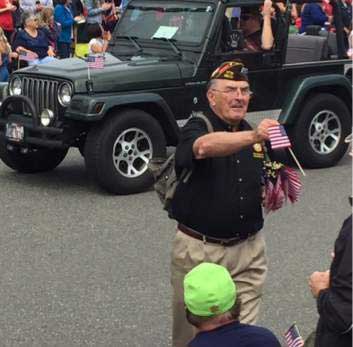 Never Forget