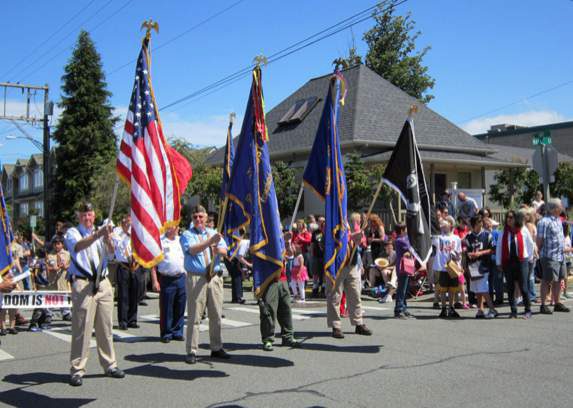 For many of us, the 4th of July celebrations are a hi-lite of the VFW year, with the annual parade, picnic at the Legion Hall and evening fireworks, but this year, thanks to the Covid 19 pandemic, we will have only memories of past versions of these events. In the photos shown above from prior years, Post 8870 members are forming up for the "Edmonds Kind of 4th" parade, and handing flags out to the younger citizens in attendance.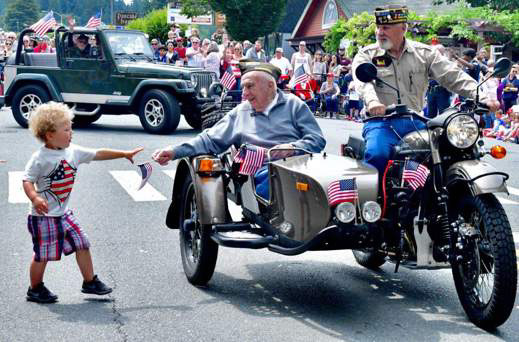 We look forward to returning to these traditions next year.
Meanwhile, Phil Sacks still showed up for parade duty. His neighbor, Art Jones, organized a parade in his honor around the block on Saturday morning.
Sacks, a Purple Heart recipient, led the way in his VFW jacket. Jones, wearing blue jeans, carried a flag and blared music from a Bose Bluetooth speaker. "We played John Philip Sousa as if it were the Boston Pops," said Jones, 77. Thanks to the Everett Herald's Andrea Brown for the article and photo on Sacks' personal parade